Company profile
Marketing of high-performance metal wearing parts and spare units for the industry. Supplying and coating of highly reliable bimetallic wearing parts of hot dip galvanizing lines (CGL). Specialized technical assistance: monitoring and follow-up of manufactures with certification, metallurgical appraisals on industrial sites, internal procedures for continuous improvement of steel and special alloys.
know-how  :
CGL hardware
Annealings furnaces elements as : rolls, radiant tubes and others Bi-metallics components
Hot stripmills parts : Rolls, coilers and furnace riders
With our models and procedures we are able to improve all spare parts and wear resistant alloys
Bimetals is ISO certified and recycle scraped pieces and materials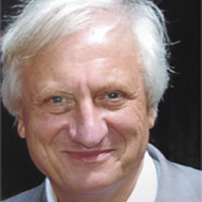 Bruno Hübner
Administrateur Gérant
BIMETALS was created in 1989 by Bruno Hübner as a family company, mainly focused in the purchase, the sale and the industrial representation.
BIMETALS is the continuation of a long experience of more than 20 years of Bruno Hübner in the heavy industry –foundry of cylinders of rolling mills, researcher of new products and alloys, and techniques of lamination with the CRM (Metallurgy Research Center)
Then, Bruno Hübner is a member of the Executive Committee of the group Marichal Ketin.
Bruno Hübner was also able to take advantage of an experience with the group KRUPP (big forges and foundries) as Product Manager. At the same time, he developed a doctoral thesis about the wide hot strip mill bimetallic Rolls design in the TLB of Bochum.
Prof. Dr. Georges Hübner
Director

Professor of Finance and Board member at HEC-University of Liège (Belgium) and Associate Professor at Maastricht University (The Netherlands).
Georges is Founder and independant Director of Gambit Financial Solutions SA, and Chairman of the Audit Committee at Belfius Bank S.A (Belgium)
Ir. Richard Hübner
Director

Civil Electronics Engineer and Master's degree in Business Administration of the University of Liège, Belgium.
Founder and Director/manager of Soleris Sprl Belgium, delivering equipment of bimetallic photovoltaic panels.
Business Development Director Central Europe for electric vehicule charging stations at Schneider Electric
Bimetals has a long experience and a particular history in the  spare part wear technics.
Bimetals has its own stock of foundry models to guarantee  the flow of supply as well as stock of spare parts.
Bimetals has ongoing designs and pieces quality improvements, in compliance with the international Norm ISO 9001
Today Bimetals is a team with experimented Metallurgists in the design of mechanical pieces and tribology of wear parts in Hot and Cold Metallurgy
Bimetals has a large expertise database of manufacturing and assembling processes with our suppliers
Bimetals' priority is the best customer satisfaction based on quality and high level service
Customer Satisfaction (quality and service), Ethics and Loyalty are Bimetals' main priorities.